Communicating about the project in Spanish
Following the first press release announcing the project launch, Ayuntamiento de Cartagena, a project partner involved in several use cases, posted information about BeOpen on its website. Details about the European Funding Programme and the project objectives are presented, as well as expected results.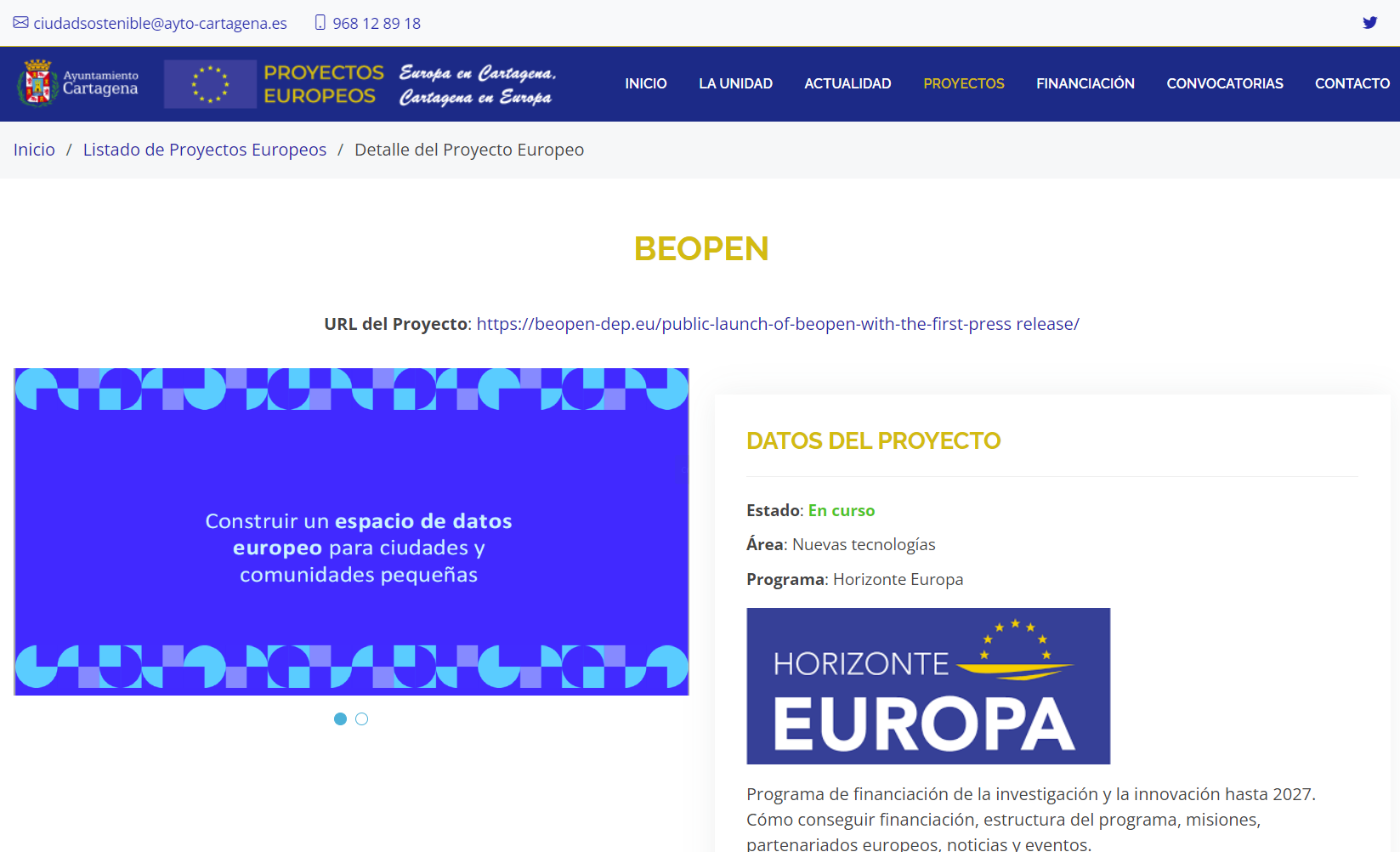 Screenshot of BeOpen presentation on Ayuntamento de Cartagena's website
Interested in knowing more?