Communicating about the project in Portuguese
One of the objectives of Porto Digital Association is to promote ICT projects within the context of the city of Porto and its metropolitan area. In the Projects section of its website, BeOpen appears as one of the current initiatives in which the Association is involved. A Project Sheet presents all the details of the project, including the members of the consortium, the attributed budget, and a brief description of the project. The content is also available in Portuguese.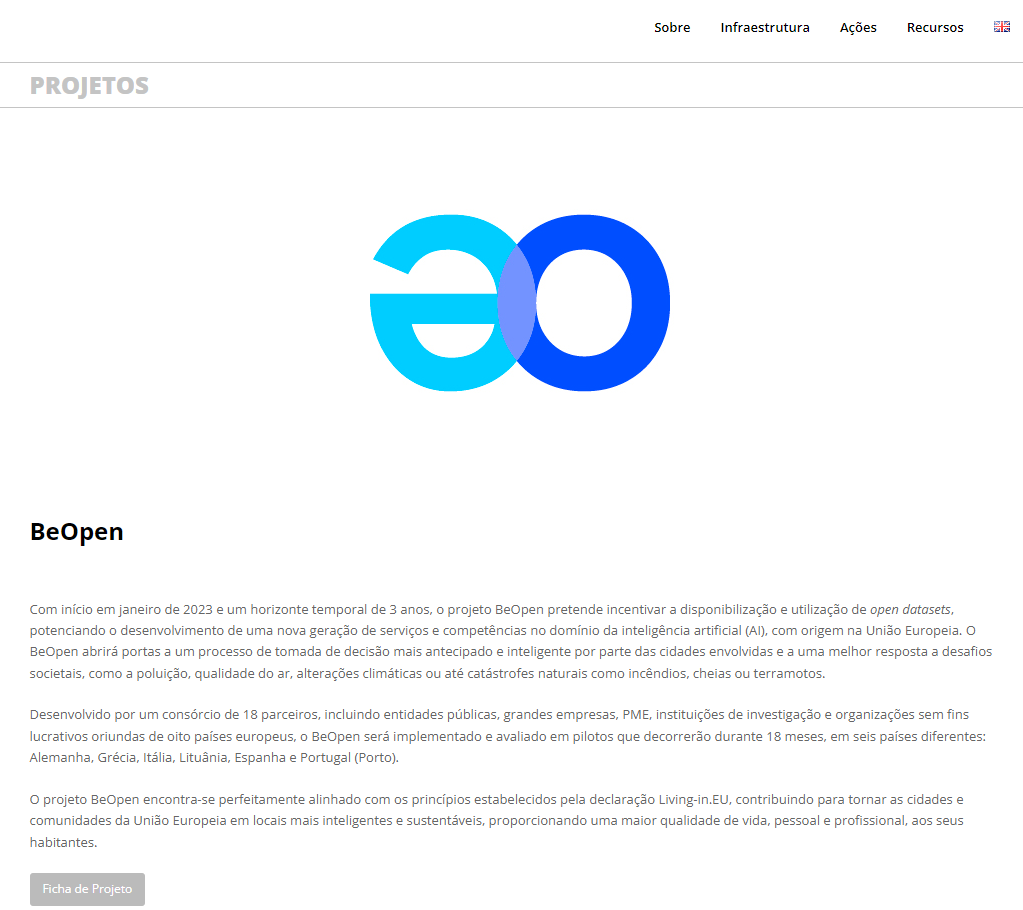 Interested in knowing more?